Four Interesting Facts about Drinking in a Recreational Vehicle
We use affiliate links. If you purchase something using one of these links, we may receive compensation or commission.
Introduction
Hello my friends. I hope that this evening or day or morning finds you in good health and good spirits. Spirits is exactly what I want to write about this fine evening. I think that I will pour myself a glass of wine for this
occasion. It will grease the wheels while I type. Maybe it will make this a very fun post for you all to peruse. I titled this 4 fun things about Drinking in a Recreational Vehicle. I think that I meant that sarcastically, but isn't it really always fun when you are sharing a bottle with a loved one? And did I really mean to write 4? We shall see….Here are four things or problems in reference to drinking in a recreational vehicle.
I consider myself a fine connoisseur (you may find it funny that I had to ask Siri how to spell that) of all alcoholic refreshments. By that I mean that I don't regularly snub my nose at any drink that is placed before me. As I wrote that I realized I am not much of a whiskey drinker. Oops. Moving on. I likey the drinkeys. This becomes a problem when you live in a tight space. There isn't much storage which leads to fun thing numero uno.
Problem Number 1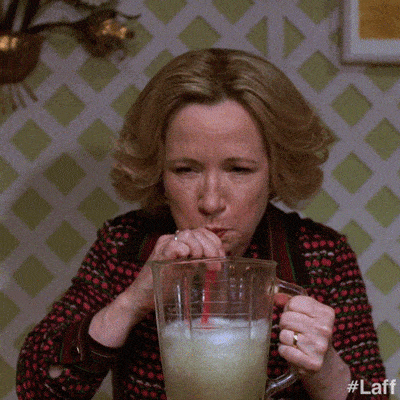 My mind was wandering the other night, when I could not sleep and I realized that our ratio of food cupboards to alcohol cupboards are 2 to 1. Seems like a lot for your average bear. The picture grows when add the enormous cooler outside that is the same size as our refrigerator. It is only for booze. I think that we may have a problem. Ha ha. So….we have a lot of booze. This leads to "fun" item number 2.
Problem Number 2
We have a small space. But, wait, Cortney, you already said that. I did???? You have to be kidding me. I must be drunk. Not on the amount of wine that I have swallowed on this here eve. At least not yet. Let me explain. When you have a few tee many martoonies, and you try to stumble to the bathroom from the bedroom. Pause. Ha ha.
Let me just explain how far that is. It is about twenty feet away. Resume. There are many obstacles, if you don't walk a straight line. This leads to a lot of bruising and head bumps. So when the neighbors see the house a rockin', it's probably just Cort or Jer just trying to get some water or get rid of some.
Problem Number 3
Problem 3, I mean fun item number 3 is a bit more complicated. Going out is great. We love to go out and get the largest margarita we can find, eat some yummy food and have some laughs on the town. What we don't like to do is drive drunk. There is a great invention out there. Maybe you have heard of it?
Uber is my friend. Well….Uber drivers don't know how to find RV's in campgrounds. It is a great time. We walk to find them and sometimes we walk part of the way home. I mean stumble. Here is where we pause for story time kids. Like to here it? Here it goes.
Once upon a time, Snort (nickname and another blog) was walking home from a bender with a friend and reached the rig only to not make it up the stairs. That's right!! I fell in between the stairs and the slide and got stuck. My social security card and ID were lost somewhere in the field near the campground. I was a mess. Campground drinking at its finest. I am a beacon of hope and a shining light for future generations…..of drinkers.
Problem Number 4
Fun item 4…..Simple. Nobody wants to be hungover in an RV that moves with every movement of every living being that resides within. NUFF SAID.
Conclusion
Peace be with you. I hope that I made you think and laugh a little bit. If you are ever near where we camp, we try to have Bloody Sunday regularly. This is not an event where we maim our neighbor campers. We have a campfire, play music and have bloody Mary's and mimosas. All are invited. We are fun people. Thanks for reading. Please subscribe at https://unique-inventor-7974.ck.page/c795f91718 and check out the store at tincancrafts.com. Happy week!!!
Hello! My name is Cortney. I am 45 years old. I live full time in a 33 foot airstream trailer with my husband of 21 years. I run my own business out of my tin can and love living small. I have two grown kids and three pets. I have worn many hats including mental health counselor and truck driver. My husband is prepping for retiring from the Navy in the next five years. He has been serving for over 22 years faithfully.